Committed to Strong,
Lasting Client Relationships
We are with you every step of the way
Since 2013, Security First Financial has served the greater East Valley area of Phoenix, Arizona, helping friends and neighbors work toward their financial goals. This community and the personal client relationships we've created are at the heart of why we love what we do.

The team at Security First Financial is here to help at every stage of your journey—from developing your retirement income strategy to maintaining it throughout your retirement. If and when life throws any changes or uncertainties your way, we'll be here.
As financial advisors, we see it as our responsibility to help our clients make the strongest financial decisions for themselves and their loved ones. At Security First Financial, we work hard to bring our clients financial solutions that are designed to help them achieve security and peace of mind in retirement.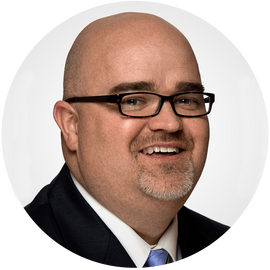 When Jeremy Dopp, founder Security First Financial, meets a new client he doesn't see a stranger, he sees a family member. "I like to feel like I'm helping my mom or dad," he says. "If they're younger, I want to feel like they're my brother or sister. I only off­er strategies I would off­er to my own family."
While every client has unique needs, there are some universal concerns Jeremy addresses often. "When I meet them, many of my clients are worried about running out of money in retirement or making the right move to maximize their Social Security payout," he says. "I help them sort through their options, so they are confident in the decisions they make."
Strategic: Jeremy also encourages clients to take a macroeconomic vs. microeconomic view of their financial future. "You have to look at the end game in order to make the decisions for today," he says. "Every decision you make a­ffects the other decisions in your financial world. If you don't look at everything together, you can make microeconomic decisions that don't play well with your other decisions. I talk with my clients' other advisors, like attorneys and accountants, to make sure everything is working together."
Honest: Jeremy is also quick to discourage clients from making a financial move that doesn't line up with their retirement goals. "If someone wants to buy something that I feel is a detriment to their financial strategy, I tell them I prefer not to service it," he explains. "I'm passionate about helping those who care as much as I do, because I put a lot of time and eff­ort into making sure they get the best."
Client-Focused: While specializing in retirement planning, Jeremy is on a campaign to help young families plan for the unforeseen. "Young people today are very underinsured," he says. "I'm a big believer in the importance of protection for their kids and understanding how much they need and why."
Wills and trusts are another area he's highlighting for families. "Many parents don't understand the importance of using a will to set up guardianship for their kids," he says. "Otherwise the courts are responsible for that decision. I work with a lot of single moms who care deeply about this because they know that, without it, their kids could be in a really bad situation."
Grounded: A resident of Queen Creek, Arizona, family has always been near and dear to Jeremy's heart. He and his wife, Jenny, who also works in the family firm, have four daughters ranging in age from 13 to 19. Jeremy is a sports fanatic and member of ASU's Sun Devil Club. He is also actively involved in his church. He and Jenny take their family traveling every chance they get. "We've traveled the world," he says, proudly. "We take our girls everywhere we can. We all love experiencing new countries and new cultures."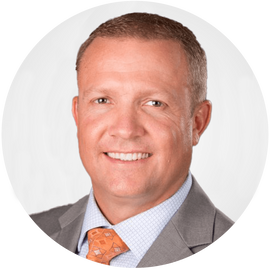 With nearly 20 years of experience, Court and his team pride themselves on "Beginning with the End in mind." They have found it to be much more effective to begin every client's planning with the end in mind, and work backwards from there. In 2005, Court had two friends pass away unexpectedly. Both friends passed away leaving behind their spouse and young children. With a young family of his own, the experience created a sense of urgency for Court to get his own affairs in order. He wanted to make sure that he could provide well for his family whether he was here or not here. He reached out to a friend who specialized in holistic planning. In working on his own plan, Court found a passion and love for Legacy planning. As he developed and grew his own planning firm, he found that many people were being under-served in so many areas of their planning. He and his partners put a lot of time and resources into the creation of what they refer to as the Legacy Planning Process, which ensures that every client is properly educated and directed in all areas of an ideal plan. He and his team are on a mission to help as many families as possible. In his mind, it brings great purpose and gratification to help people gain peace of mind and greater confidence by establishing their ideal plan for their family.

In his free time, Court loves to be with his wife and children. They love to travel, especially to warm destinations. He enjoys playing, watching, and coaching all types of sports. He has a love for football and is an avid fan of the Nebraska Cornhuskers.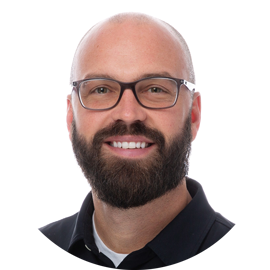 Gavin McCleary is a dedicated family man and expert in the field of asset protection and risk management. With four children, including three boys and one girl, Gavin has learned how to balance his work and personal life while still maintaining a successful career. Gavin was born and raised in Utah and continues to live in Mountain Green. He takes great pride in his community and enjoys participating in local events and activities.

Throughout his career, Gavin has specialized in asset protection and risk management. He is a skilled professional who is always looking for new and innovative ways to help his clients protect their assets and minimize risk. Gavin has worked with clients from a variety of backgrounds and industries, and he is known for his ability to develop customized solutions that meet their specific needs.

When he is not working, Gavin enjoys spending time with his family and friends. He loves to travel and explore new places, and he is an avid sports fan who enjoys watching and playing a variety of sports. Gavin is frequently found on the golf course in his favorite 4-some, he and his 3 sons. Gavin believes that balance is key to a happy and fulfilling life, and he makes sure to set aside time for the things that matter most to him, including his loved ones.